Home
---

Included here are seven press releases that were issued in conjuction with the following recordings: All of Me, Naturally, New Standards, After Hours, Let's Share Christmas, Our Love Is Here To Stay, Live at Birdland and Bossa Nova. Each provides interesting background information about the making of these CDs.
---
All of Me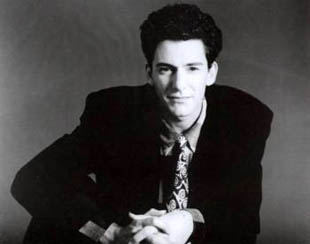 Is it nature (heredity) or nurture (upbringing) that determines one's personality and actions? Behavioral Scientists are still grappling with this conundrum, but in the case of John Pizzarelli, the answer is obviously and clearly both.

John Pizzarelli - son of renowned guitarist Bucky Pizzarelli and nephew of two virtuoso banjo-playing uncles - has swing in his blood and popular songs, his own as well as timeless standards, on his lips. As composer and interpreter, guitarist and vocalist, entertainer and artist, Pizzarelli upholds the musical heritage of his family on the aptly titled ALL OF ME, his Novus debut and first major-label recording. And the operative word all encompasses a vast territory indeed.

When he isn't playing his seven-string guitar and singing with uncanny phrasing and a direct, unaffected nonchalance in the company of his working trio (brother Martin on bass, Ken Levinsky on piano) on ALL OF ME, Pizzarelli exudes equal confidence, conviction and charm fronting an 18-piece big band as well as a whopping 30-member string orchestra. Belying his young age, he displays highly developed instrumental and vocal skills on songs that predate his birth: Three Little Words, The More I See You, the Nat "King" Cole-associated I Know That You Know and the Gershwins' S'Wonderful, recast as a breezy bossa-nova, among others. When he turns to his own material - three original compositions, including the instrumental Roslyn - he loses none of his rhythmically assured passion poise.

"It's been rumored," Pizzarelli writes in his liner notes for ALL OF ME, "that the American Popular Song is making a comeback. As far as I'm concerned, it never left. It's the music I grew up with, that inspired me to become a musician."

The American popular standard has returned with a sweet, tuneful vengeance, as witnessed by the rise of Harry Connick, Jr.; the renewed interest in Nat "King" Cole; the smashing success of his daughter Natalie's tribute album to him, and now the release of Pizzarelli's ambitious ALL OF ME. But make no mistake, Pizzarelli is no Johnny-come-lately.

While ALL OF ME is certainly the most persuasive, wide-ranging representation of his multiple talents, it's hardly the work of a newcomer. For better than a decade, Pizzarelli has been headlining concerts and recording albums. During the '80s, he cut three albums as a leader for Stash Records - I'm Hip in 1983, Hit That Jive, Jack in 1985 and Sing, Sing, Sing in 1987, all small-group sessions with father Bucky - as well as two father-son duets for the same label. For Chesky records he made two recordings, Live from Studio A (a shared-leader quintet date with Bucky and violinist John Frigo) and his own My Blue Heaven, before signing with Novus.

The roots of ALL OF ME, Pizzarelli points out, spring from a family history rich in musical ties. The son of noted guitarist Bucky Pizzarelli (whose credits include work with the big bands of Benny Goodman and Vaughn Monroe plus the combos of family friends Zoot Sims and Joe Venuti), John Pizzarelli learned from his father's teachers - his banjo-playing great uncles Peter and Bobby Dominick. His older sister, Mary, also a guitarist, extended the family tradition by recording two albums with Bucky. John, who started on the guitar at age 12 and also studied trumpet, had typical musical taste as a teenager (the Beatles, James Taylor, Billy Joel). But as he began going to gigs with his father, and spending time in his own living room with family friends like Sims and Slam Stewart, Bucky's love of swing and popular song began to rub off on him. "I used to learn rock-and-roll solos off of records," he recalls, "and one day my dad said, 'You can learn jazz solos from records, too. I'll give you five dollars if you learn [guitarist] Django Reinhardt's solo on Rose Room.' I only got through a chorus or two, and I never got the five dollars, but I started to listen to Django and other great guitarists along with trumpeter Clifford Brown and singer Billie Holiday."

Pizzarelli's musical pedigree, coupled with his good looks and enthusiastic manner, has guided him from the start of his professional career. Jazz Times magazine dubbed him "Mr. Natural," and for two years running, 1988 and 1989, he was voted best male vocalist by the Manhattan Association of Cabarets. In addition, while maintaining a busy live-performance schedule, he distinguished himself for several years as a radio personality for WNEW's "Swingin' Saturday Night" show.

Attending recording sessions as a youngster with his father ("It was one of the few times I kept quiet," quips John) not only galvanized his interest in jazz, it also introduced him to a number of the stalwart players who would grace the big-band tunes on ALL OF ME. Says Pizzarelli, "The great thing is that we used guys who've been doing records like this all their lives, guys I got to know through my father. I wish we'd done a video because they were all saying, 'Gee, we haven't done a date like this in years.' The amazing thing to me is that the ensemble playing of the big band, especially on The More I See You, sounds as if the band had been together for 20 years. It's amazing how in-tune, how together they sound as a unit."

ALL OF ME, in short, is a natural progression from Pizzarelli's previous recordings and the fullest realizations of his talents to date. Yet while he "grew up with" most of the songs on the album, he realizes that many people of his generation have never heard a big band. "When they do," he says, "it's a great, wonderful shock. There is so much great music out there, and I'm glad to be a part of it."


Return to Top
---
Naturally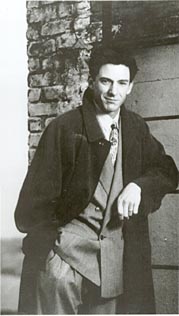 If All of Me, his well-received Novus/RCA debut of last year, demonstrated what John Pizzarelli can do, then his follow-up, to be released February 9, affirms how he does it. Pizzarelli, son of the renowned guitarist Bucky Pizzarelli, composes, sings, and plays seven-string guitar Naturally. This multi-talented 32-year-old makes no secret of his roots and his inspirations (mainstream Swing a la Count Basie and Nat King Cole; guitarists such as his father and his forebears, Charlie Christian and Django Reinhardt), but Pizzarelli long ago found and refined his own voice, so much so that imitating, copying or impersonating anyone else would be senseless.

No Johnny-come-lately when it comes to effortless swing and in-the-pocket improvisation - NATURALLY is his seventh album as a leader to date - Pizzarelli once again shines in the two settings, small combo and big band, that he explored on All of Me.

Switching back and forth between trio tunes (with his brother Martin on bass and Ken Levinsky on piano) and full-tilt numbers with an 18-piece big band is a major accomplishment in itself, as he proved last year on All of Me. On NATURALLY, this triple-threat writer, lead singer and lead guitarist bridges the gap between the two formats. He brings the intimacy and directness of his small-group playing to the big band, and he invests the small-group numbers with the drive and detail of the larger aggregation.

"Our trio," explains Pizzarelli, "is a well put-together unit that has been very successful in our two years together. Over the past year, since the release of All of Me, we've been able to take the excitement and popularity of the threesome and translate it to the big band. I wanted to be as comfortable with a big band as I've been with my trio, and that has now happened. The turning point came last summer at the Montreal Jazz Festival, where we played ten nights in a row with a great big band of Montreal musicians and my rhythm section. We did two-hour concerts of big-band music, with four or five trio pieces in the middle, and I felt a new closeness to and contact with the audience. Plus, I was able to incorporate the voice of the solo guitar into the big-band arrangements more than I had ever done before. The concerts were incredible and that experience formed the basis and provided the impetus for NATURALLY."

For better than a decade, Pizzarelli has been headlining concerts and recording as a leader. During the '80s he cut three records as a leader for Stash - I'm Hip in 1983, Hit That Jive, Jack in 1985 and Sing, Sing, Sing in 1987, all small-group sessions with father Bucky - as well as two father-son duets for the same label. For Chesky Records he made two recordings, Live From Studio A and My Blue Heaven, before signing with Novus.

Pizzarelli's roots spring from a family rich in musical ties. He's the son of noted guitarist Bucky Pizzarelli, whose credits include work with the big bands of Benny Goodman and Vaughn Monroe, plus the combos of Zoot Sims and Joe Venuti. John, who began on the guitar at age twelve, learned from his father's teachers - his banjo-playing great uncles Peter and Bobby Domenick.

Father and son team up once again for NATURALLY. Among the highlights of this winsome 12-tune recording are homages to guitar greats Charlie Christian ("Seven on Charlie") and Reinhardt ("Nuages," with John singing French lyrics), big-band raveups ("Lady Be Good," "When I Grow Too Old To Dream" and "Splendid Splinter," one of three originals by the leader) and oddball-but-frolicsome ditties (composer Dave Frishberg's "Slappin' the Cakes on Me" and a collaboration with longtime friend and New Jersey singing legend Grover Kemble on "Headed Out to Vera's"). Ex-Basie stalwarts Clark Terry (trumpet and flugelhorn) and Frank Wess (tenor) make notable contributions along with rising tenorman Scott Robinson and Harry Allen.

Overall, one can listen to this CD the way Pizzarelli writes, sings and plays it - NATURALLY.



Return to Top




---
New Standards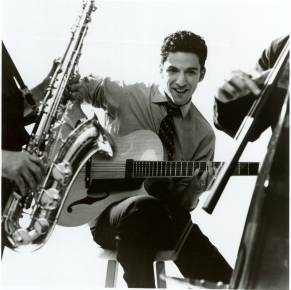 Touring the world, wowing audiences with assured and amiable performances, sharing the bill with Frank Sinatra, making his strongest record to date -- over the last year, bandleader John Pizzarelli has demonstrated every aspect of his increasingly impressive versatility.

New Standards, Pizzarelli's third Novus release, is wisely geared to showcase the diversity of his career. The jazz world reveres his guitar playing: he's one of the most fluid improvisers working in the music's mainstream. They're also taken with his singing: the kudos concerning his expressive delivery continue to mount. At the heart of New Standards, however, is his keen ear for both spotting and writing a superb song. As these 15 memorable tunes go sailing by, it becomes quite obvious that Pizzarelli's test for quality is a tough one. These are songs that you want to hear again, delivered in a manner that stresses simplicity. An utterly natural feel makes them even more compelling.

"That's exactly what I like about it," explains the guitarist, "the fact that it's never a caricature of a past style. It's a pop record that acknowledges the '50s jazz influences, but it's being played by guys who make it personal. We've played this way all our lives. Between my father and my brother and others, we're just presenting music the way we know how."

Pizzarelli's dad is guitar master Bucky, and his brother Martin plays bass on the disc. All three are sultans of swing, extraordinarily knowledgeable artists who make music that's as pleasurable as it is sophisticated. The pleasure part is important; audiences for this sound are on the rise. The music that's his forte is again being recognized as valuable.

"All kinds of mindsets are being changed right now," he says. "The movies are helping to bring back some great songs; younger people are discovering older tunes. They now have a visual idea of what a classic tune can mean, rather than just hearing a Nat Cole song in an elevator."

Most neophytes might pick a handful of chestnuts and have at it. To assure some individuality, Pizzarelli went on a search; he set out to find some jewels that other singers hadn't put their stamp on. With producer Brooks Arthur (Janis Ian, Bette Midler, Michael Feinstein) as a guide, John listened to a slew of songs. From lilting sambas to groovy blues to jump tunes to poignant ballads to killer blowing vehicles, New Standards is the result of great ears at work. Arthur and Pizzarelli know a hip tune when they hear one.

"Somebody called them 'New Standards,'" he explains. "We call them 'trunk songs.' It's a term my dad used. When I was 17 and on my way to 'rock stardom' I wrote a lot of tunes; he listened to a few. He said, 'Even if you don't use them, put 'em in a trunk. You might need to go to them later.' Guys like Jimmy Van Heusen did the same. They'd say, 'We need a love song regarding such and such,' and he'd have a whole file ready to be looked through. Of course he wouldn't tell them that. He'd make it look like he sweat it out to come up with the stuff on deadline! Our idea was to try things that haven't been heard so much, get away from the 'All Of Me' syndrome."

This time around the trunk offered enough material to contruct an irresistable package. New Standards is wholly representative of Pizzarelli's distinctive character. He often works in a trio, and the graceful interplay of Nat Cole's classic small ensemble is always something he' shooting for. From the opener "Fools Fall In Love" to the ballads which bring up the rear, several musical flavors are on the menu.

"The key was being comfortable," says Pizzarelli. "There's a performance feel to the record because we did all our planning in advance. We were usually able to catch the vibe we wanted on the second or third take."

A ballad like "I'm Alright Now" (written by R. Jessell/C.Thompason -- whose work graced Michael Feinstein's last disc) displays the kind of eloquence John brings to a lyric. On "I Only Want Some," a Chris Conner big band arrangement got revamped for a sly organ track that's part Mose Allison, part Boz Scaggs. The groove is sleek, and John gets very cool on the guitar toward the end. From "The Mambo Kings" movie, "Beautiful Maria Of My Soul" was chosen. Pizzarelli accents its natural grace and fervent emotion. The breadth of the program was widened with some of his own, newly-written pieces.

"I grew up listening to Tin Pan Alley stuff, but I heard the melodies more than the lyrics," he says with usual candor. "But putting songs together is great fun. You don't stop until everything fits right."

On the two versions of "Oh How My Heart Beats For You," the lyric, melody and swing grasp each other like long lost pals. "I wrote it very early in the morning; I'd been listening to a lot of Les Paul records. The rhymes were checked in the Sammy Kahn rhyming dictionary. What a book -- it's always helpful. I actually hung out with him a couple of times; he was a great guy who was always true to the craft. Always adamant about perfect rhymes."

The improvising prowess that initially earned Pizzarelli his rep isn't neglected. Pianist Ray Kennedy's "Just A Skosh" is dedicated to Oscar Peterson. The band kills on it, and the leader's fleet moves are mind-boggling. "We did that one a few times; it's really hard to play perfectly. We finally got a take with everybody peaking."

Guitar mavens needn't worry. Pizzarelli hasn't abandoned his first love. "Just recently, I've begun to think that my guitar playing and singing have finally become equals. I could hear it on our European tour, and I think you can hear it on this record."

Frank Sinatra was able to hear it in Europe, too. While opening for the dean of modern singers, Pizzarelli caught him nodding in approval from his private window above the stage at one venue. "That kind of certification feels great. It gives you so much confidence. When we play smaller places, the experience of that tour really gives us a new sense of conviction, like we can do anything."

Perhaps, ultimately, that assurance is what we're hearing on New Standards. Never has Pizzarelli's music seemed so elegant and simple, so meaningful and informal. With the well-rounded personality of New Standards, John Pizzarelli has come into his own.



Return to Top




---
After Hours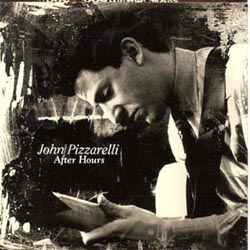 When everyone else has left the club, when it's just you and your thoughts alone for an hour, when those thoughts are dabbling in the melancholy and veering toward a distinctly mellow tone...that's when you're under the sway of the after hours vibe. It's a time when you get to exhale and contemplate the day's events.

John Pizzarelli has occasionally found himself in this realm of reflection. His new collection of tunes, After Hours, has an utterly intimate tone. Richly demonstrating the power of subtlety, Pizzarelli and his ensemble - along with several special guests - have strung together a series of songs that offers a narrative on the emotional contours of romance.

"It's really a mood record," explains the popular vocalist/guitarist, "and I love that. It sets a tone you can stay with. When you listen you can really ride out the feeling of the music from start to finish. Everyone who has heard the record comments on its flow." The whole ride takes place using ballads and mid-tempo tunes interpreted sublimely by Pizzarelli and his extraordinary musicians.

"Our trio was coming back from Paris and the pianist Ray Kennedy and I got to talking about the songs we really wanted to record. For some reason I never recorded more than one or two real ballads on a record. So when we got home, we did seven tunes at once at a studio that is right near my apartment in Manhattan. When it was over we had the makings of a record we never expected to record."

Pizzarelli's trio was chosen to open 1994 tour dates for the master of popular song, Frank Sinatra. The singer admits that part of the inspiration for After Hours came from that bountiful source. "The torch song sections of his shows were a nightly treat," Pizzarelli recalls. "But there is also a Nat Cole record called After Midnight that I'm fond of. All in all I just like the idea of creating a mood, and wanted to make it as vivid as possible. While listening you should be able to see someone sitting in a bar and saying, 'Give me a bunch of ballads; I don't want to hear anything else'."

Most of the tunes on After Hours are from the pens of Tin Pan Alley masters, and are part of the great American songbook with which Pizzarelli is quite familiar. As an improviser he has used many standards as vehicles for the inspired jazz solos which have earned him an international reputation. Dear Mr. Cole, his last RCA date, was a blowing session with two of the most virtuosic young players on the scene, bassist Christian McBride and pianist Benny Green. It was widely appreciated by listeners and critics alike. Though there is plenty of guitar work this time around, some of it from father Bucky Pizzarelli, After Hours stresses Pizzarelli's vocals and the group interaction that makes the tunes resonate so strongly.

"My guys, our working band of Ray and my brother Martin on bass, always connect very well," assures John. "What we do is really team work. We've been doing it together for three years now, and there's magic every night. Those two hear rhythm sounds in a special way; they make this record. If you don't have a bass player thinking all the time about what's going on, it will sound like a jam session, a bit too loose for what we needed here. Martin's playing is full of understated elegance, it's the perfect compliment to Bucky's rhythm guitar; stick Bucky in and everything goes."

The drummer on this date is Joe Cocuzzo. His subtle moves belie the strength of his action. "He has played with, among others, Tony Bennett," offers John. "When we were in the studio, he told us about Tony once asking him 'What's harder to play, a ballad or an up tempo tune?' Joe knew the answer: a ballad. 'Right,' Bennett said. 'There's no room to breath in the slow ones. You've got to keep playing right through. If you blink and drop it, it's all over.' Joe never blinks."

You can hear how strongly united the group is on "I Guess I'll Hang My Tears Out To Dry." Cocuzzo's brushes nudge along the heartache and Bucky's acoustic guitar gives the lyrics extra tickle. "It actually has a groove to it," laughs Pizzarelli. "But one of the reasons I enjoy this record so much is because the tempos that the guys play are so inspired, remarkably so. We really have five soloists that make each track a bit different. Joe and Bucky live for this kind of stuff. They were constantly fussing, 'Is this right? Okay, should we play this part in two or in four?' It's a science for these guys and a joy to watch."

"In the Wee Small Hours" and "It Might As Well Be Spring" have the kind of wistful nature Pizzarelli speaks of, but "Sometimes I'm Happy" and "You're Looking At Me," move a bit quicker without disrupting the character of the date. The addition of a few medium tempo songs was decided upon so "you're not ready to kill yourself at the end of the disc," laughs the singer.

In fact, the closing instrumental tune, "Stringbean," was written by trumpeter Randy Sandke just for a bit of a break. "Four takes on a ballad is a long time to be playing a song," assures Pizzarelli. "Ray suggested playing some blues so we could get things out of our system. Randy's tune was perfect so we put it on the album and then we got back to playing ballads again."

After Hours' other guest is tenor saxist Harry Allen. The way he braids his horn lines into John's vocal on "It Might As Well Be Spring" proves that one of his talents is delicate accompaniment. "And the solo is particularly beautiful, too," says Pizzarelli. "What Harry plays is very reminiscent of Stan Getz. His playing has really become his own these days. He's marvelous."

Pizzarelli's choices make for quite compelling stuff, and are at the center of After Hours' hazy blue mood. From the shuffling gait of "Be My Baby Tonight," which sounds like a Basie tune done by Nat Cole, to the fragile character of "Lullaby," which he wrote with Cocuzzo, the quality of his voice helps the lyrics stick to your heart.

There's plenty of emotion coming from everyone's heart. With each of his records capturing the attention of more and more listeners, Pizzarelli's strengths are many. Whether it's lowdown and reflective, like his take of the Gershwin brothers' "But Not For Me," or guardedly optimistic like "Be My Baby Tonight," he's a convincer. After Hours works because his range enhances the record's range.



Return to Top




---
Let's Share Christmas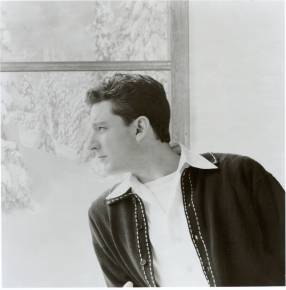 Singer/guitarist John Pizzarelli's love for swing, jazz, torch ballads and Christmas music is magically combined on the artist's latest release, Let's Share Christmas. Recorded in July at Capitol Studios in Los Angeles and Clinton Studios in New York, the holiday disc captures the spirit of Christmas thanks to the efforts of some of the finest arrangers in music such as Johnny Mandel, Michel LeGrand and Ralph Burns. Their unique treatment of Yuletide favorites like "Silent Night" and "The Christmas Song," has resulted in a refreshing disk for all music fans.

Despite being raised in the musical home of guitar great, Bucky Pizzarelli, the modern day crooner says he was slightly intimidated by the amazing musicians with whom he worked on Let's Share Christmas. Yet, from the opening swing Don Sebesky lent to "Let It Snow, Let It Snow, Let It Snow" to the lush musical landscape LeGrand painted on "Silent Night," "Every track was like a gift under the Christmas tree," states Pizzarelli. Particularly exciting was the way Mandel, composer of the Academy Award winning "Shadow Of Your Smile," conducted a 52-piece orchestra on the contemplative fun of "What Are You Doing New Year's Eve?" "I've loved everything he's ever done," Pizzarelli says. "His contribution was simplicity. The signature sound of those strings. It was beautiful."

Inspired by the holiday crooning of his hero Nat King Cole, Pizzarelli says he was thrilled to record "The Christmas Song" in the house that Nat built with Burns, the vocal legend's one time bandmate. An unexpected meeting with Natalie Cole at Capitol Studios added to the good vibes. Having recently contributed to her forthcoming release, Pizzarelli knew he was in the right place at the right time to make a Christmas record, regardless of what the thermometer read. "It was just right seeing Nat King Cole's daughter as I was about to record The Christmas Song," he says. "It was a magical moment."

Burns, who worked closely with Woody Herman, approached the Pizzarelli original, "Santa Claus Is Near" with the jazz giant in mind. Reminiscent of the Nat King Cole/Johnny Mercer classic, "Save the Bones for Mr. Jones," the irresistible tune was written for Pizzarelli's four year old son, also named John. It's a great song to play right before Christmas because it's like Santa Claus is almost here," he says. "It's kind of how a kid thinks about Christmas, like let's leave Santa some cookies."

For the original title track, a tribute to family and friends during the holidays, Dick Lieb was enlisted. Lieb, who worked on Pizzarelli's first two releases, is the only arranger of Let's Share Christmas with whom the singer previously recorded.

"Christmas songs are like old friends," Pizzarelli says. "They give you a warm, fuzzy feeling. 'I'll be Home For Christmas' kills me every year. When you're in a train station in Dayton, Ohio that song makes you weep for home."

The Swinging style of Let's Share Christmas also brings it all back home. As with his previous recordings, such as this year's After Hours, the holiday outing is a return to the days when swing was king and pop was grand. "You could listen to this record in May," Pizzarelli says. "It transcends Christmas music, because there's so many great elements to it. I don't mind being the torchbearer for pop standards. Those songs are still around for a reason."



Return to Top




---
Our Love Is Here To Stay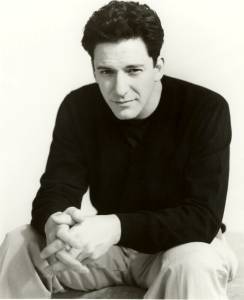 During the last few years John Pizzarelli has made it his business to make records that honestly reflect his thoughts and goals. He has recorded tributes to Nat King Cole, Dear Mr. Cole old Kris Kringle, Let's Share Christmas and immersed himself in ballads with, After Hours. Our Love Is Here To Stay, his latest RCA records release, brings together many of the elements that contributed to the young singer/guitarist's progressive take on classic music. It draws on the vision and experience of veteran arranger Don Sebesky and his orchestra, which features players from the bands of Maynard Ferguson, Buddy Rich, Woody Herman, Claude Thornhill, amount others - a virtual who's who of the swing era.

Yet, it's also very much a John Pizzarelli trio album, with brother Martin Pizzarelli on bass and Ray Kennedy on piano. John finds plenty of room to satisfy an itch for expressive guitar solos and to continue his intimate exploration of classic pop and jazz songs. "We travel all around the world. I work so often with them, and yet this is the first opportunity I've had on an album to really showcase what the trio does," John says.

The notion of a big band project began to build after Sebesky arranged some of the tracks for John's album, Let's Share Christmas. "We made a very interesting match," John says. "He had a great understanding of the trio's dynamic, and he wrote a lot of the arrangements around us. In some cases, as in "Little Girl" and "Avalon," he lets the band arrangement complement what the trio had already worked out.

Sebesky was also sensitive to maintaining the relaxed, warm quality of John's voice amid the assertive brass, wood and string arrangements. "While the orchestra may be screaming and yelling, I'm still able to do what I do; he allowed me to play in the places I play and sing in the places I sing. I'm not trying to be a crooner in front of a big band. You hear, as in the end of 'Kalamazoo', I'll come back from playing a solo and go right into the vocal. It's a very live record."

The selection of songs came together without any grandiose theme in mind. "'Our Love Is Here To Stay', I think is one of the most perfect songs ever written, lyrically and musically - it's a very complete song." John says, and the choice of 'Honey Pie' came from an idea Don had. I've always been a Paul McCartney fan and I knew Don could make it work in a big band setting."

John, whose knowledge of lyrics, arrangements and licks form classic tunes is encyclopedic, drew songs from more obscure sources as well. "Nina Never Knew" and "Have Another One, Not Me" are tributes to the late Joe Mooney, and accordion player from Paterson, NJ who had his own audacious quartet that played in the New York metropolitan area. "He was a friend of my Dad's," John says, referring, of course, to jazz guitar great Bucky Pizzarelli, who makes a not unexpected guest appearance on "Nina Never Knew," "Dream" and other tracks.

Some of the tunes on Our Love Is Here To Stay are ones John found within himself. He wrote the lyrics for "The Day That I Found You," relying on advice picked up through talking shop with tunesmiths such as Sammy Cahn, Jule Styne, and Burton Lane. "They'd talk about the way rhymes and rhyme schemes worked," says John. "They'd say, it's a hard process to write a song. If you're going to do it, you have to really think about what you're doing. I really liked working on "The Day That I Found You", because I had spent a lot of time molding the way the words rhymed, and making sure it had something to say."

Another trio original on the album is more of a novelty, "The Say Hey Kid" a swinging Basie-esque tribute to the great centerfielder Willie Mays. "I'm a big baseball fan," John says. In fact, "The Say Hey Kid" isn't his first baseball inspired recording. "On a previous record, we did 'The Splendid Splinter,' our Ted Williams song.

"Dream" was the last song recorded for Our Love Is Here To Stay, with words and music by Johnny Mercer. It is the title song from the new musical about Mercer's life and work scheduled to open on Broadway in April of '97 starring John Pizzarelli.

Despite his absorption in compositions of a bygone era, John doesn't see himself as a curator or revivalists. "We're not digging up old arrangements, we're creating new ideas. That's what's so beautiful about interpretation, and that's what we constantly try to do. The important thing is that we're always trying to move the music forward."



Return to Top



---
Live at Birdland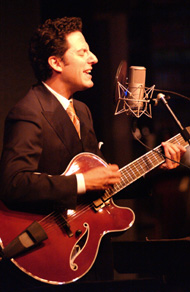 "Like (Nat King) Cole, Pizzarelli is a singing instrumentalist whose vocals are deeply invested with the facile phrasing and sophisticated musicality of an artist who has spent many years mastering both the complexities and subtleties of his instrument." - Don Heckman, Los Angeles Times

Jazz vocalist and guitarist John Pizzarelli's cool and classy live performances have earned him an army of fans who can't get enough of his hip, intelligent style. On April 22, 2003, Telarc will release a specially priced 2-CD set titled Live at Birdland to celebrate the 10th anniversary of the John Pizzarelli Trio (with brother Martin Pizzarelli on bass and Ray Kennedy on piano), one of the tightest ensembles around.

Live at Birdland, recorded last September at the famed New York jazz club, features two James Taylor tracks ("Mean Old Man" from October Road and "Don't Let Me Be Lonely Tonight")," George and Ira Gershwin's "They Can't Take That Away From Me" and "Isn't It a Pity," Rogers and Hart's "Manhattan," a pair of Rosemary Clooney staples ("Moonlight Becomes You" and "Will You Still Be Mine"), three older originals ("Oh, How My Heart Beats for You," "Better Run Before It's Spring" and "The Day I Found You") and a classic rendition of Joseph Cosgriff's "I Like Jersey Best." Pianist Ray Kennedy contributes two instrumentals ("Gospel Truth" and "Tea for Tatum"), while guest Grover Kemble sings on Alberta Hunter's "My Castle's Rockin'" and another original, "Headed Out to Vera's."

The son of the legendary guitarist Bucky Pizzarelli, John Pizzarelli was born in 1960 in Paterson, New Jersey. Taught by his father, John sat in with Bucky and Zoot Sims at a 1980 concert and has played duets with the older Pizzarelli on an occasional basis ever since. He started working in Tony Monte's trio in 1986, and went solo four years later. Since then, he's built a solid career as a singer, guitarist and interpreter of the great American songbook. He has recorded as a leader for Stash, Chesky, Novus and RCA, and in 1997 appeared in a Broadway production of Johnny Mercer songs called Dream. Pizzarelli signed with Telarc in 2000 and released Kisses in the Rain. Later that year came Let There Be Love, and in 2002 he collaborated with pianist George Shearing on The Rare Delight of You.

Pizzarelli's broad-based appeal has recently earned him a great deal of exposure, including appearances on The Late Show with David Letterman, The Tonight Show with Jay Leno and Late Night with Conan O'Brien. As a high-profile jazz artist, Pizzarelli believes that it's his responsibility to educate as well as entertain, and on Live at Birdland he demonstrates just how well he can work a crowd.

"People shouldn't be afraid of jazz," Pizzarelli says. "They pay a lot of money to come and hear you play. You dan't just sit there and go, 'You will listen to this, and you will like it.' You owe them an entertaining exprience too - you should talk to them and tell them about the songs you're doing."

Jazz standards, sentimental ballads, bouyant pop - Live at Birdland has it all. On this unique 2-disc set, John Pizzarelli's gifts as a musician, entertainer and disciple of Nat King Cole are a match for any of today's jazz-pop musicians.



---
Bossa Nova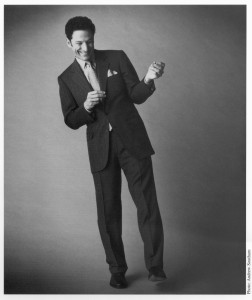 There is perhaps no musical style that better captures the spirit of a relaxed summer day than bossa nova, the classic Brazilian genre that instantly evokes thoughts of beachside breezes. For spring and summer 2004, celebrating the 40th Anniversary of the genre's most notable song (Antonio Carlos Jobim's The Girl From Ipanema and the classic Getz/Gilberto album, acclaimed jazz guitarist and songbook standard bearer John Pizzarelli returns us to a tranquil time and place with the April 27, 2004, release of Bossa Nova.

Having recently completed his applauded role as music director and host of Sinatra: His Voice, His World, His Way, Pizzarelli's fifth album for Telarc continues his signature interpretation of songbook masters, as he harnesses the gentle rhythms and soft, intimate lyrics of samba to honor the spirit of icons such as Jobim, Stan Getz, and Joao Gilberto.

Bossa Nova delivers a wide variety of tracks ranging from brash to introverted, and includes not only Brazilian standards, but also recently composed music. The album overflows with highlights: five classic Jobim songs, including The Girl from Ipanema, One Note Samba, Waters of March, So Danco Samba and Desafinado; a breathtaking version of Gershwin's Fascinating Rhythm; a pair of Pizzarelli originals, Francesca and Soares Samba; and elegant interpretations of James Taylor's top 40 hit Your Smiling Face and Stephen Sondheim's I Remember.

Pizzarelli calls Bossa Nova "a true marriage of American and Brazilian music as well as American and Brazilian musicians." Produced by Russ Titelman, the project includes Paulinho Braga, who played drums with Jobim for many years, vocalist Daniel Jobim (Jobim's grandson) and Cesar Camargo Mariano, who produced, composed and played on many great Brazilian records, most notably with Elis Regina. The recording features string and flute arrangements by Don Sebesky.

A native of Paterson, New Jersey, John Pizzarelli has been playing guitar since age six, following in the tradition of his father, jazz guitar legend Bucky Pizzarelli. Hanging out with his dad, the young Pizzarelli was exposed to all the great music of the era. At age twenty, John began his professional career alongside his famous father. He later ventured out on his own, forming the John Pizzarelli Trio in 1992. Over the ensuing years, Pizzarelli has garnered wide acclaim from music critics, appeared often on numerous national television broadcasts and has built a large and dedicated fan base.

Bossa nova is the most personal and international of Brazil's musical forms. It's "cool" aesthetic - with its gentle rhythms, rich harmonies and seductive delivery - is a perfect match for Pizzarelli's smoth and deceptively casual style. Anyone with open ears and a bent for Brazilian music will enjoy Bossa Nova.



Return to Top