Home
---

The following is a summary of John Pizzarelli appearances available on DVD/video. There are also several video clips available for your viewing pleasure which you can access by clicking here. If you have a low speed dial-up connection, you may be better off viewing the clips on this page.


---
Live in Montreal - The Big Band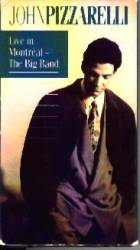 This concert was filmed live in 1992 at the Club Soda in Montreal. The 50 minute video has our favorite singer/guitarist backed by a big band as he takes the audience on a swinging journey through 12 tunes, most of them standards. Included on the video are interviews and behind-the-scene footage of John.



Selections: Three Little Words - My Blue Heaven - You Stepped Out of a Dream - I'm Hip - I Know That You Know - If I Had You - Roslyn - All of Me - My Baby Just Cares for Me - Sing Sing Sing - Honey Suckle Rose - Lady Be Good
BMG Video
Release Date: 1993
Running Time: Approximately 50 minutes




---
John Pizzarelli - Jazz Guitar Virtuoso Video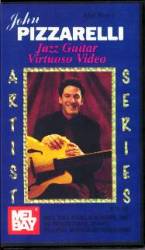 In this video presentation, John plays 10 compositions (most of them originals) along with Ray Kennedy on piano and Martin Pizzarelli on bass. At various points throughout the performance, John pauses to provide tips and techniques on the art of jazz guitar. Pizzarelli's potent displays of technical ability are showcased on several breakneck tempo tunes. He also shows a mastery of the nuances of rhythm guitar. John's sense of humor and interplay with his two band mates are an added treat. Vocals are included on After You've Gone, but this video truly concentrates on Pizzarelli's stellar guitar work.

List of Performances: Email Special - Eps Frets - St. Louiselle - After You've Gone - Seven on Charlie - Just a Skosh - Rosslyn - John's Blues - Oh, How My Heart Beats for You - Splendid Splinter

Release Date: 1998
Company: Mel Bay Publications, Inc.
Running Time: Approximately 50 minutes


---
The Songs of Johnny Mercer - Too Marvelous For Words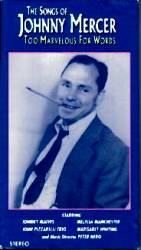 The John Pizzarelli Trio plays a prominent role in this video tribute to the great Johnny Mercer. Originally aired as a Public Television special in 1997, this gala affair at the Biltmore Estate also features Johnny Mathis, Melissa Manchester, Margaret Whiting and Peter Nero performing some of Mercer's best known works.

John performs a duet with Margaret Whiting on In the Cool, Cool, Cool of the Evening. The trio also backs Whiting on her rendition of One For My Baby. In addition, Pizzarelli and the trio take center stage for I Thought About You and Jeepers Creepers. Finally, John joins the others for a vocal performance of Mercer's reflective and beautiful When The World Was Young.

Selections & Performers: Moon River (Mathis) - Too Marvelous For Words (Manchester) - In the Cool, Cool, Cool of the Evening (Pizzarelli-Whiting) - Ac-Cen-Tchu-Ate The Positive (Mathis-Whiting) - Moment To Moment (Mathis) - I Thought About You (Pizzarelli) - Skylark (Manchester) - Something's Gotta Give (Nero) - One For My Baby (Whiting) - Come Rain or Come Shine (Manchester) - Glow-Worm (Mathis-Manchester) - Jeepers Creepers (Pizzarelli) - My Shining Hour (Whiting) - Laura (Mathis) - When The World Was Young (All)

MPI Media Productions International, Inc.
Release Date: 1997
Running Time: Approximately 60 minutes

View Clips from this Video.
View Video Caps from this Video.


---
Swing Alive! At The Hollywood Palladium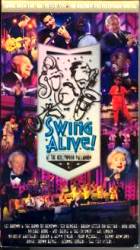 This two-hour video saluting the swing era was originally aired as a PBS special in 1996. It features Les Brown and His Band of Renown and is hosted by Gary Owens, Wink Martindale, Les Brown, Jr. and Bill Vera.

John Pizzarelli appears on three selections in the show. The Pizzarelli trio, backed by Les Brown's band, performs Baby All The Time. The group then launches into an uptempo rendition of I Know That You Know. Finally, John teams up with the Les Brown Band and the Royal Crown Revue for the concert's climax, Sing, Sing, Sing.

In addition to the Pizzarelli trio, artists include Butch Stone, Linda Price, Tex Beneke, Brian Setzer Orchestra, Bob Hope, Delores Hope, Kid Creole & The Coconuts, Hal Linden, Nicholas Brothers, Brian and Kevin O'Neal, Dennis Rowland, Royal Crown Revue, Suzanne Somers, and The Step Sisters.

Selections and Performers: Bizet Has His Day (Brown) - I've Got My Love to Keep Me Warm (Brown) - Anything Goes (Price) - A Good Man Is Hard To Find (Stone) - I'm Beginning to See The Light (Brown, Jr.) - It Had To Be You (Somers) - Our Love is Here to Stay (Somers) - Chattanooga Choo Choo (Beneke) - Let's Dance, Stompin' at the Savoy, Don't Be That Way (Linden) - I've Heard That Song Before (Linden) - Don't You Know I Care (Rowland) - Wild Women Don't Get the Blues (Rowland) - Boogie Woogie Bugle Boy (The Step Sisters) - Cute (The Nicholas Brothers and Sisters) - Sentimental Journey (Brown) - Why Can't You Behave (Delores Hope) - I'm Available (Bob Hope) - Baby All The Time (Pizzarelli) - I Know That You Know (Pizzarelli) - Zip Gun Bop (Royal Crown Revue) - Hey Pachuco (Royal Crowne Revue) - The Boys are Back in Town / Cleaning Up the Town (Brian and Kevin O'Neal) - My Male Curiousity (Kid Creole and the Coconuts) - Annie, I'm Not Your Daddy (Kid Creole and the Coconuts) - Hoodoo Voodoo Doll (Brian Setzer Orchestra) - Town Without Pity (Brian Setzer Orchestra) - Stray Cat Strut (Brian Setzer Orchestra) - Sing, Sing, Sing (Brown, Pizzarelli, Royal Crown Revue) - Leap Frog (Brown) - Once Over Lightly (Brown)

Drive Entertainment
Release Date: 1996
Running Time: (120 minutes)


---
Legends of Jazz with Ramsey Lewis: Season 1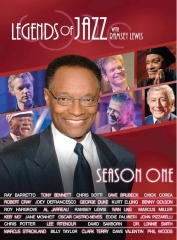 This DVD box set includes 12 complete episodes from the first season of this critically acclaimed series aired on PBS. There are 36 musical performances included representing multiple generations of jazz performers. Episode seven, titled The American Songbook features John Pizzarelli and Jane Monheit. In the episode, John performs I Got Rhythm in tandem with brother/bassist Martin Pizzarelli. In addition, he joins Monheit for a duet on They Can't Take That Away From Me. John also spends some time chatting with host Ramsey Lewis.

In addition to Pizzarelli, other performers on the first season set include Clark Terry, Roy Hargrove, Chris Botti, Al Jarreau, Kurt Ellig, George Duke, Lee Ritenour, Marcus Miller, Phil Woods, David Sanborn, Dave Brubeck, Billy Taylor, Keb'Mo', Robert Cray, Eddie Palmieri, Dave Valentin, Benny Golson, Chris Potter, Marcus Strickland, Oscar Castro-Neves, Ivan Lins, Dr. Lonnie Smith, Joey Defrancesco, Chick Corea, Ray Barretto and Tony Bennett.

LRS Media
Release Date: 2007


---
The Out of Towners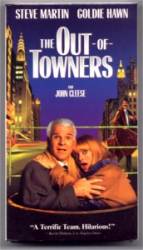 Did you know John Pizzarelli had a role in the 1999 film The Out of Towners? This remake of Neil Simon's 1970 comedy starred Goldie Hawn and Steve Martin as a hopelessly out of place small town couple in New York City.

John plays the bandleader at a formal party honoring a wealthy socialite for her contribution of a monument in Central Park. A short clip of the guitarist singing That Old Black Magic can be seen. Additionally, Pizzarelli has a speaking part, introducing New York Mayor Rudolph Giuliani at the party. Also appearing in the movie as members of the band are Ray Kennedy, Martin Pizzarelli and Harry Allen.


Paramount Video
Release Date: 1999
Running Time: 90 minutes


---
Two Family House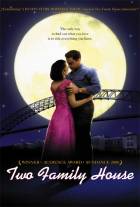 The music of the John Pizzarelli Trio graces much of the 2000 film Two Family House.

The film description includes the following caption: "TWO FAMILY HOUSE is a tale of a long forgotten life whose small acts of heroism add up to greatness.

The film was cast by Sheila Jaffe & Georgianne Walken, who won an Emmy this past year for their work on HBO's THE SOPRANOS, and features a number of actors from the acclaimed hit series (Michael Rispoli (Jackie Aprile), Katherine Narduccy (Charmaine Bucco), Vinnie Pastore and others. The film's soundtrack features the music of the celebrated John Pizzarelli Trio, featuring the cool jazz singing of John Pizzarelli. Son of jazz guitar great Bucky Pizzarelli, John has released 15 albums featuring classic American standards and ballads infused with sublime style and brilliant guitar playing of his own."

John also had a role in the movie, playing Julius LaRosa. He was visible on a television being watched by the main character, Buddy, who was talking about wanting to be a big star like LaRosa. Buddy then refers to the night Julius was fired on the air by Arthur Godfrey. John appears in the very next scene on the cover of the daily news under the headline, LAROSA FIRED.